SWANSIDE BECK
Rimington, Lancashire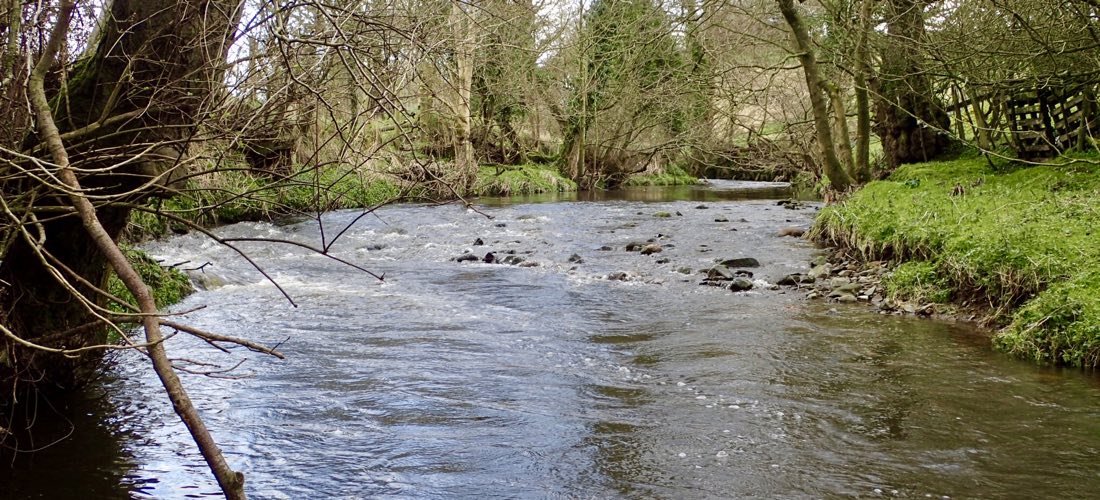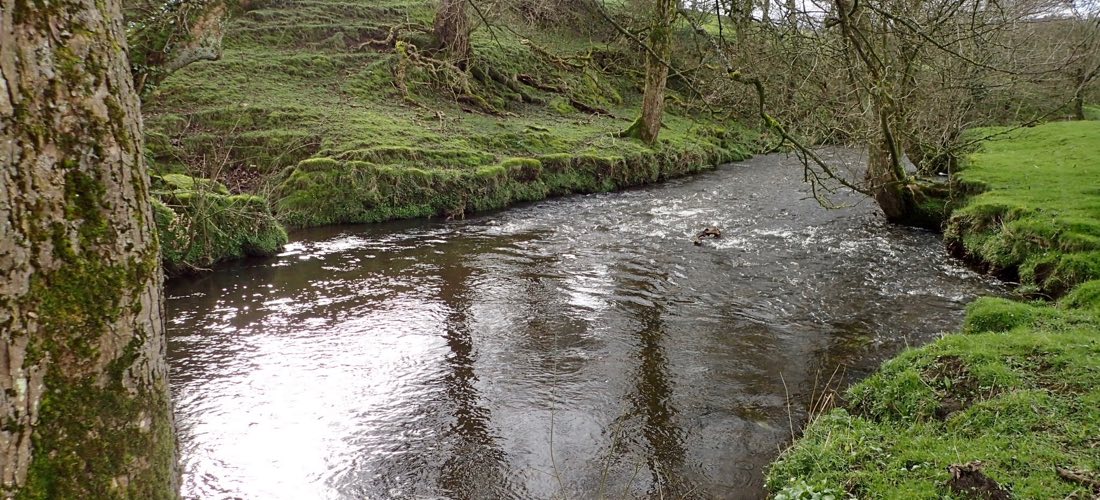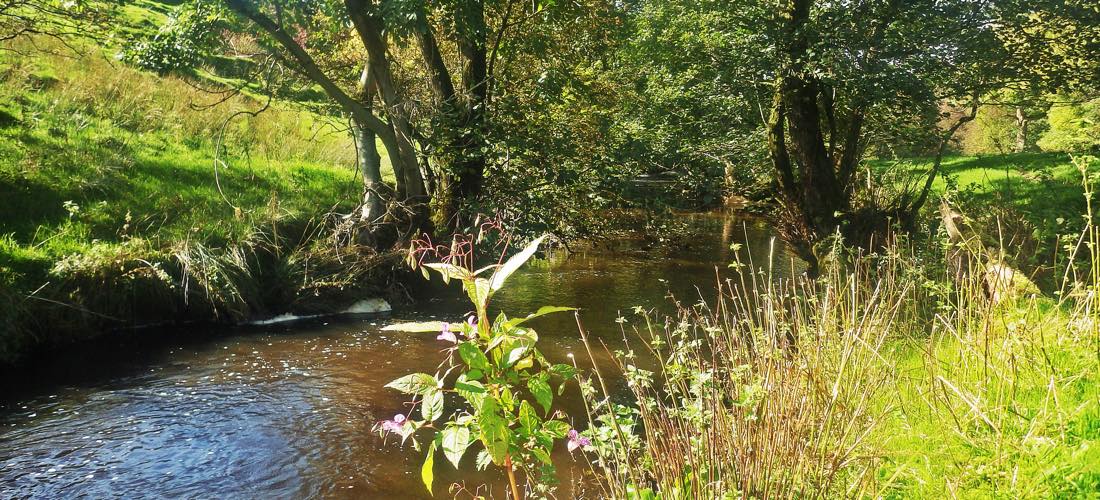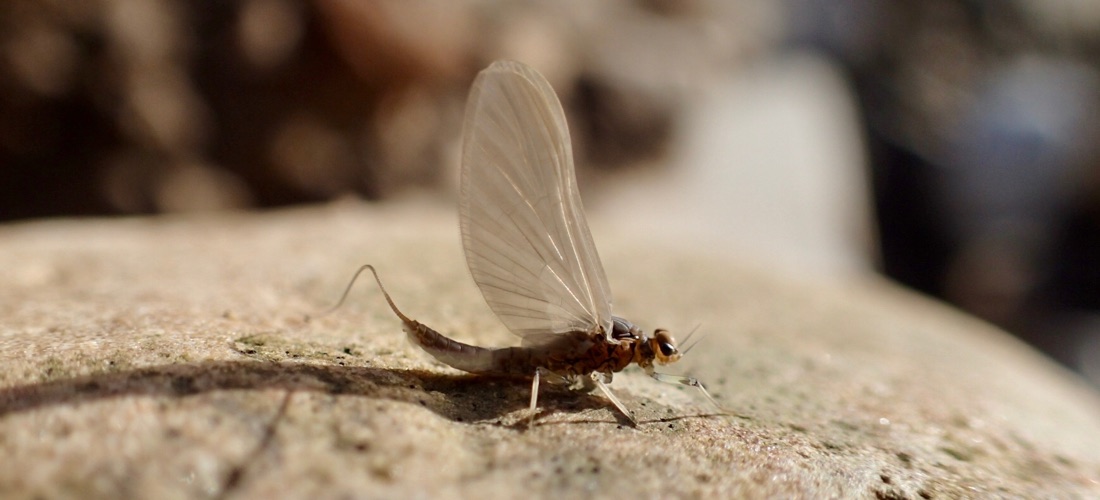 Upwing Fly, Swanside Beck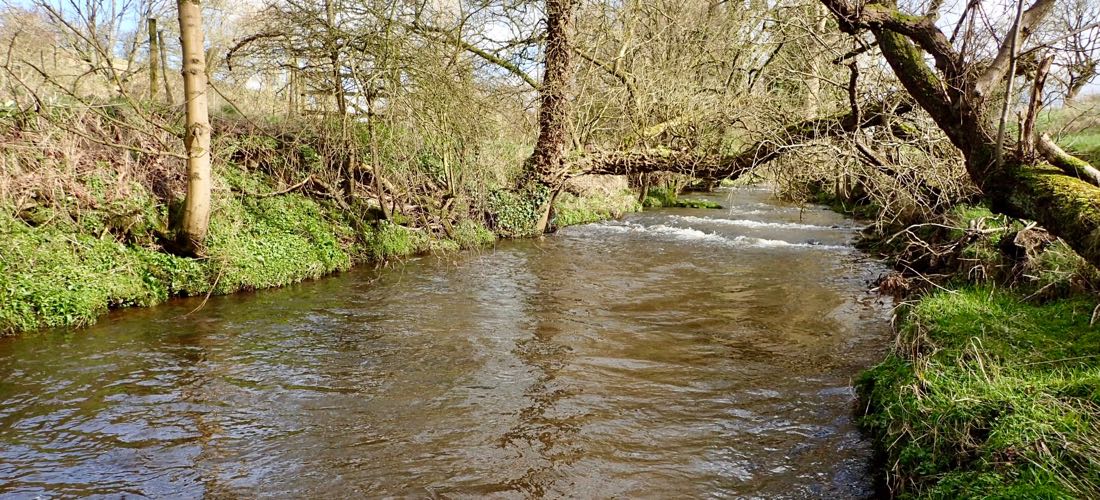 Swanside Beck, Lancashire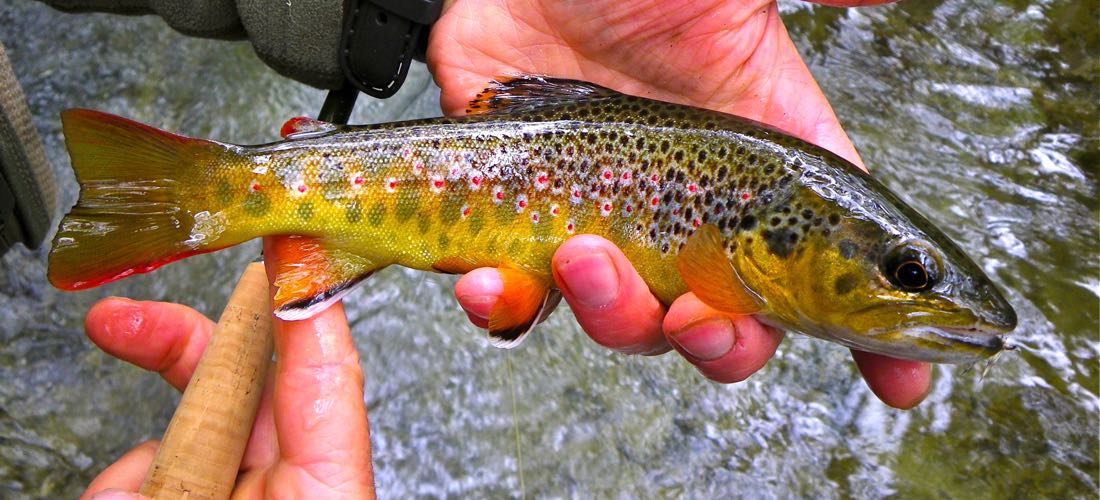 Swanside Beck Brown Trout
Mitre Angling Club have a long length of fishing on Swanside Beck in Lancashire, not far from the town of Clitheroe. If you enjoy fishing small streams, then Swanside Beck is the place for you.
Quite a number of large brown trout, and some sea trout run into the beck to spawn, and there are always one or two who take a liking to some of the deeper pools and stay behind after their November exertion, hence a worm in March/April will occasionally come up with a 2lb plus fish. Over recent years grayling have started to appear in catches.
From July onwards there is a chance of a sea trout from any of the deeper pools. These fish are very shy and hide away under the banks and roots during the day, but can be caught on night fly in a couple of the larger pools, and during spate conditions on float fished worm. Salmon begin to ascend in October and can be caught on worm or spinner, but it does not hold the numbers that used to run in the 70s and early 80s.
The beck is best fished by upstream worm, using a 6 or 7 ft spinning rod, creeping into position so as not to disturb the fish. Fly fishing is possible in some areas. Spinning with a small mepp or similar will produce plenty of trout of all sizes on a falling water.
The wildlife on Swanside is a treat in itself with deer, woodcock, kingfishers, herons, dippers and otters.
&nbsp